MP3 VOCAL PARTS FOR CHRISTMAS.
You will need a password for the MP3's

Email Megan U for the password (meganu@saddleaback.com)

Click here for the MP3 parts: Christmas 2019
VOCALS NEEDED FOR NEWPORT MESA:
On November 3rd COSLF has the opportunity to lead at the Newport Mesa Campus with the COSLF choir. We need about 15-20 students. This is a way we get to minister to another campus and you can see what a regional campus is like. Vocalists we need confirmations, so if you can come let Taffy know by Oct 31st, so we can make arrangements for transportation. Email Taffy or text him!
Schedule for NOV 3rd:
5:45am - ALL COSLF meet at the Refinery
5:50am - We load up and head to Newport Mesa
6:15am - Set Up
6:30am - Down beat and rehearse
7:30am - Off Stage
8:00am - Service (1 of 3)
9:30am - Service (2 of 3)
11:15am - Service (3 of 3)
Songs for Newport Mesa Nov 3rd:
Not my Own

Tremble

What a Beautiful Name

He is Alive
UPCOMING CHOIR WEEKENDS:
JHM choir weekend: Nov 23-24

HSM choir weekend: Nov 16-17

Be sure you are putting these in your calendar so you don't miss out!
PRACTICE PRACTICE PRACTICE:
INSTRUMENTALISTS:
Please practice your songs even if you feel like know them. Don't just learn the basics of the song, but be learning every part and the details to every song for your instrument. Get better at the 4-5 songs your band is playing for this season. You should be getting better not only as an individual, but as a team each time you come together and play. Being able to mesh as a band is one of the most important things, and that starts with you knowing your parts prior to practices on Mondays. You should not have to be using your book for parts on the weekends, you should have these parts down and mastered!!
We have given you every resource possible to make it happen. Cluster of students Youtube page has each song divided into each instrument. Here is where you can mimic exactly what needs to be played, or you can ear it out by using the Prime Community app, which is the best way to learn.
THE GOAL FOR EVERY BAND IS TO PLAY WITH NO TRACKS.
Things you should be working on for each instrument to each song…..
Acoustic: The exact strum pattern and picking pattern
Keys/Piano: Every piano part, electric piano sound, pad sound, strings and so on.
Electric: Amp tone, pedal tone, lead lines, rhythm parts of the songs (not just playing chords), driving a song with a full sound.
Bass: Practice every bass lick or run that you hear and practice being in the pocket even more, finding the same tone you hear from each of the different songs.
Drums: Play every part of the track that sounds like a drum. Don't over play it, but make it sound bigger. Being in the pocket more, every fill you hear exactly like the recording.
USE YOUR BOOKS TO TAKE NOTES ON YOUR OWN!!
There is so much more potential in what we could do, but we need for you practice and don't take it for granted.
COS SENIOR CAMP BAND 2020:
If you are interested in auditioning for the Senior Camp Band 2020. Please email Taffy by November 15th at taffy@saddleback.com. Instructions on how to audition and how to prep for the audition will come to you as an email on Nov 16th.
Auditions for senior camp band will be in January, however, there will be an assignment due in December before auditioning and that will be due on Dec 18th.
AUDITIONS COMING UP:
COS DANCE: If you or you know of friends who can dance contemporary, ballet, hip-hop, or jazz. Have them email cos@saddleback.com to get more information on how to audition on November 18th.
COS Auditions for Instrumentalists: We need more instrumentalists! If you have friends or know of students who are interested in auditioning, have them come out and audition on November 18th.
COS Auditions for HSM/JHM Mic: If you want to audition to sing on mic for HSM or JHM, auditions will be on December 2nd. If you are interested in trying out, please contact Megan U (meganu@saddleback.com)
COS Auditions for Vocals: If you have friends who want to join and sing in COS have them contact Taffy or Megan (cos@saddleback.com)
PRAYER FOR COS PHILIPPINES TEAM:
A team of 5 is going to the Philippines on November 7th - 13th. We are so excited to get to work with the COS at Saddleback Manila and love on these students. Please be praying for our trip!
Prayer for travel safety

Prayer for good health

Prayer for amazing ministry opportunities

Prayer for 5 days of hard work

Prayer for COS at Saddleback Manila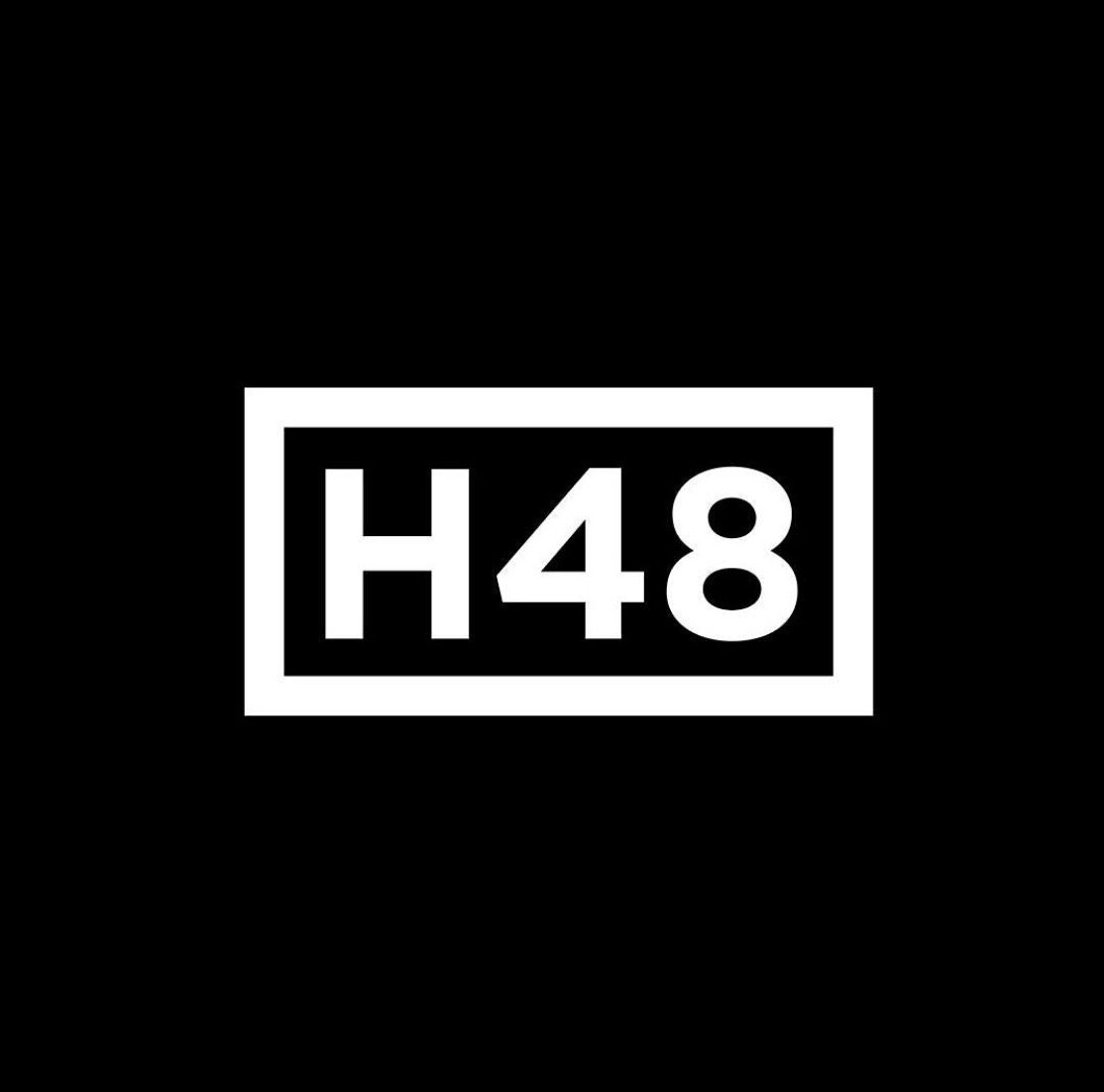 One incredible night of Worship:
H48 -
NOVEMBER 25 -
6pm-9pm
This night is mandatory for all COS students. It's on Nov 25th from 6pm-9pm. It is a potluck, so bring food to share with about 4-5 people.
We need your help in getting students, parents, friends, anyone to come to this night. Invite your life group to all come together.
It's an incredible night of worship through prayer, scripture, and WHOLE lot of music. You do not want to miss out.
I will explain why after h48 I, Taffy, made this mandatory for all students.
HSM LEARN THIS SONG FOR MONDAY:
There is a choir weekend on OCT 26/27 and this is mandatory for A L L vocals. Please learn this song before then!
OCTOBER
COSLF BLOG
EVERYONE: COS students please continue getting better with the songs you have been assigned to instrumentally and vocally this year. Please don't wait for the scheduled practice or your week to get better. As a team we need to continually get better at what we are doing. The goal is to play the songs so well you don't have to use tracks. Take time for about 20 minutes to practice everyday.
Vocalists practice your parts and melodies with either prime or the MP3's that are online. Not only that, but write out your prompts and practice them.

Instrumentalists we need for you to get better. We made tutorials/covers to follow along online.
Click here for the all the tutorials and such: MP3's and Vocals
Dress Code for WTW this weekend: DRESS CODE – The choir color scheme is blue, black and grey. You can wear any combination of those colors, but please stick to solid colors – NO PATTERNS. Click here to see examples of the color scheme and dress code. Be comfortable and be you, keeping the following guidelines in mind:
Black or dark denim pants (jeans may have minimal stylish rips in them as long as they are tasteful and not revealing). Leggings may NOT be worn as pants.

Nice, clean top (no sleeveless or tank tops, no low-cut or form-fitting tops, no gaping buttons). T-shirts can be worn under a jacket as long as they DO NOT have words or graphics on them (unless it is a Saddleback Church, Saddleback Worship t-shirt, and only the checkered COS Shirt). T-shirts cannot be worn without a jacket over them.

No sweatshirts or hoodies (not even Saddleback Worship ones).

No hats, no dresses or skirts, no flip-flops.

Hair should be clean, brushed and well presented.

No perfume or cologne, but please wear deodorant
Call time on Saturday for all vocalists, worship center, is at 1:45pm on stage. Sunday at 8am on stage in the worship center.
VOCALISTS: In the month of October, we have a cool opportunity to lead music through worship with the adult choir on OCT 5th/6th. This is mandatory for all JHM and HSM students. All those on mic need to schedule this weekend as if you were on MIC in JHM/HSM. Socrates from big church, will be leading rehearsal on Monday Sept 30th. We need for everyone to be prepared and practiced up before Monday. We would like Monday to be more about blending together then just learning parts. To prep for Socrates we need for you to listen and learn the parts to the MP3's that are made before Mondays vocal rehearsal.
Click here for the link: WTW SONGS MP3's
To get the password please text Taffy (949)400.1779 or email taffy@saddleback.com
Please note the Choir weekends in JHM and HSM.
JHM Oct 19/20 All those on mic need to schedule this weekend as if you were on MIC in JHM.

HSM Oct 26/27 All those on mic need to schedule this weekend as if you were on MIC in HSM.
ADDED VOCALS for JHM and HSM
As of right now we added 2 students from the HSM auditions to be on an HSM team. Faith and Kyra. We as the COS staff felt that many of you are almost there, but we need for you to know your harmonies and hold your harmonies before we can put you on a mic. Many of you should have known the harmonies from "Living Hope" cause we had been practicing them and singing them all weekend. Please again practice to the MP3's to improve.
JHM students we added a good amount of you, so look on the JHM band page.
Please note we will be add 4-5 more vocals on MIC in January because SSM won't be having WTW any more. So that will open a fourth weekend. Please come to practice, please practice to the MP3's, and don't give up. Auditions will be at the end of November.
If you have any questions please contact Taffy (taffy@saddleback.com) or Megan Umali (Meganu@saddleback.com).
COSLF BLOG FOR SEPTEMBER
WORSHIP TOGETHER WEEKEND (August 31/Sept 1)
COS is taking over big church this weekend! This mandatory for all COS students to participate, not just vocals but ALL COS students. If you can't make it please inform Taffy (taffy@saddleback.com) if your an instrumentalist and Megan Umali (meganu@saddleback.com) if you're a vocalists.
Please wear this years COS shirts with the white dot, just in case we don't get our new ones in.
Everyone please be listening and practicing the songs for this weekend. Especially those who are vocalists, please practice your parts to the MP3 we provided online (Click here for the MP3: COS WTW)
Songs for this weekend:
Embraced

No longer Slaves

Living Hope

Grace

Joy (this song is not on the MP3s but still be listening and practicing it)
Call time for the weekend in the Worship Center:
Saturday: COS Dancers 11:00am call time
COS Vocals on Mic and Band 11:30am call time
COS Choir 1:30pm call time
Sunday: COS Vocals on Mic and Band 7:00pm and Everyone else at 7:15am call time
VOCALISTS:
Please practice your vocal parts before practices click here: VOCAL PARTS
JHM Students: All Vocals weekend on Sept 21/22 (Check Calendar for call times)
HSM Students: All Vocals weekend on Sept 14/15 (Check Calendar for call times)
WTW is a mandatory weekend for all vocals on Oct 5/6. All those on mic, you need to prioritize this weekend just as if you were singing on a mic in HSM or JHM.

INSTRUMENTALISTS:
Please practice your vocal parts before practices. Please remember that our time together when we practice and rehearse is to learn how to play better together and improve as a band. Practices and rehearsals are not times to learn your notes and parts.
Click here for videos: TUTORIALS.
ALL STUDENTS are required to be in JHM/HSM SADDLEBACK LIFE GROUP to be part of COS.
"Remember COS could be a season of time, but learning how to grow with others in Christ is forever." -Taffy
Deadline to sign up is on the September 8th
JHM LIFE GROUPS: Click here to sign up
HSM LIFE GROUPS: Click here to sign up

COS BLOG FOR AUGUST:
BIG EVENTS FOR COS:
COS CHOIR PRACTICE AUGUST 5TH (Vocals only mandatory for all vocals):
We have an opportunity again this year to lead worship at Celebrate Recovery which will be on August 8th. This event is mandatory for ALL vocalists (JHM and HSM) to attend. All vocals include choir members and those of you on mic. We will be doing a headcount for this on Monday so you must come to choir practice to be able to sing. If you cannot attend practice or the event please email Taffy at taffy@saddleback.com
Here are the songs we will be doing for CR:
Embraced

No Longer Slaves (Bright Ones)

Tremble

Joy (King and Country)

Living Hope

Grace

Reckless Love

Starlight
Please come prepared with these 8 songs prepared so we can get through all of them during practice.
Here are more details for the event:
Call time on Thursday morning August 8th — 6:45am to about 4:00pm.
Dress code — New COS black shirts with the white dot
NOTE TO INSTRUMENTALISTS:
All COS Instrumentalists please make sure you are continually practicing and getting better at each of your songs for the weekend. Please use the resources we have given you, whether hearing it out on PRIME, or using the Youtube channel for tutorials. Be practicing your numbers and know your music!!! Coming to practice not knowing your songs doesn't help your band grow, please know your music before you come to practice so we can work on growing as a band and tightening things up as a team.
ALL COS VOCALS/INSTRUMENTS MANDATORY EVENT:
COS is taking over big church!! August 31st /September 1st. All students including instrumentalists will help lead in the choir this weekend. This is mandatory for A L L COS students. This will be one EPIC weekend!! Here are the songs…
Embraced

No Longer Slaves (Bright Ones)

Living Hope

Grace

Joy (King and Country)
Save the date VOCALS: Lake Forest is calling all vocals in big church and COS to lead this weekend as one massive choir on October 5/6 WTW. Practice will be on the Monday prior.
COS know this: Love you all each so much. You have no idea the impact you are making in SSM and around the world. Remember that you can't lead someone to play where you are not or never been before. Be in the word, be in PRAYER and do life with your friends.
All of you are required to be in a life group!!! Registration is opening soon so please make sure you are signed up



COS BLOG FOR JULY:
PRACTICES:
During July and August, we have longer practices to help get the news songs down and solid. Be aware of when your band is practicing and the times. Always be checking our JHM and HSM calendars on coslf.com.
C.R.U.D FORMS:

If you have not yet turned in your C.R.U.D forms, please do that ASAP!!! If you don't turn them in you cannot play on the weekends
MIDWEEKS FOR HSM:

Midweeks are starting now!! The bands will be a mix of week 1 and week 3, so whenever you are scheduled, please be sure to show up to practices on Mondays, and call times on Wednesdays.
PRACTICE YOUR PARTS!"

Make sure you are listening to the new COS 20!! We want to make sure that you are all practicing before you come to rehearsals on Mondays and on the weekends. You should be knowing your parts and using rehearsals as a time to blend with your band. Practice, practice, practice!!
IN-EAR MONITORS FOR COS KIDS:
Part of the gear student will need when joining COS, are in-ear monitors. We use these while we are on stage to hear ourselves, the rest of the band, and our tracks. Here are some options for in-ears from a low price to a high price. And out our COS Conference this year we will have UE a.k.a Ultimate Ears there to show off some of their in-ears and do molds and give great discounts!
KZ ZSN HiFi Noise-Isolating In-Ear Monitors - $22.99
Click HERE for a link!
Shure SE215-CL Sound Isolating Earphones - $99
Click HERE for a link!
SPECIAL UE CONFERENCE DISCOUNTS:
We will have UE, a.k.a. Ultimate Ears at our conference to show off some of their in-ears and do molds andgive great discounts! Here are the discounts!
UE5pro - was $680, NOW $559

UE6pro - was $789, NOW $649

UE7pro - was $999, NOW $879

UE Reference Remastered - was $1109, NOW $969

UE11pro - was $1325, NOW $1199

UE18+pro - was $1615, NOW $1349

UE LIVE - was $2370, NOW $1999
We will be offering….
FREE ear impressions ($150 value)

FREE 1 year extended warranty ($250 value)
Ultimate Ears Custom In-Ear Monitors - $500 (for lowest model) - $2,199 (for highest model)
Click HERE for a link!
COS DUES:COS dues this year will be $55 dollars per family. With the dues you pay you will receive 2 COS shirts and a COS book, and they will also be part of covering for the in house conference. The dues also help with certain resources we provide and other things we do throughout the year with the COS students such as team building, outings, etc. Even if you can't attend the conference, your dues are still required to be paid in order to receive your COS shirts and COS book. You can click here pay for COS dues.
COS 20:We have one homework assignment for every COS student. Please start listening to the COS 20 for this year before the conference. It will make it easier for us to teach you the specifics if you learn them before hand! We encourage everyone to get Spotify on their phone or computer. Its free and a great resource to learn from. Click here for the COS 20 songs on Spotify for the next season.
TEAMS AND SONGS 2019-2020
JHM Teams and Songs for the year:
Note: Some instrumentalists are scheduled twice a month
Weekend 1 songs and band for every month: BAND NAME The Clusters
SONGS: He is alive, Love won't let me down, Embraced, and Over all i know.
Vocals: TBD
Instrumentalists: Reynard Wongso (Electric G) + William Tadena (Drums)
Weekend 2 songs and band for every month: BAND NAME Infinity Clusters
SONGS: Faith Hope and Love, Let Go, We will move, Living Hope
Vocals: Asher Larson, Gabby Oquijano, Jaia Miller
Instrumentalists: John Sweeney (Keys) + Nicole Holaday (Keys) + Ian Cecchini (Electric Guitar) + Eva Donahoe (Drums)
Weekend 3 songs and band for every month: BAND NAME The End Clusters
SONGS: Grace, Not my own, Your love is enough, What a beautiful name
Vocals: Catherine Sramala, Bella Lahore, Sarah Lau, Michelle Setiohardjo
Instrumentalists: Matthew Enos (Keys) + Michelle Setiohardjo (Keys) + Josiah Soetomo (Keys) Reynard Wongso (Electric Guitar) + William (Drums)
Weekend 4 songs and band for every month: BAND NAME MarClustersVel
SONGS: No Longer Slaves, Go, Thank You, Heart of God
Vocals: Cole Douglas, Lindsey Johnson, Léa Tafalla
Instrumentalists: RC McLuckey (Keys) + Léa Tafalla & Chloe Thurber (Keys) + Ian Cecchini (Electric Guitar) + Eva Donahoe (Drums)
JHM Vocal Community: Annabelle Tirta, Asher Larson, Aurbey Olin, Bella Lahore, Brielle Thomson, Brooklyn Lippincott, Catherine Sramala, Cole Dougles, Gabby Oquijano, Ivy Roh, Jaia Miller, John Sweeney, Lauren Sutherland, Lindsey Johnson, Léa Tafalla, Michelle Setiohardjo, Olivia Le, Sarah Lau
HSM Teams and Songs for the year:
Note: Some instrumentalists are scheduled twice a month
Weekend 1 songs and band for every month: BAND NAME Cluster Hype
SONGS: He is alive, Love won't let me down, Embraced, Over all i know, Psalms 23
Vocals: Hannah Christensen, Sam Santiago
Instrumentalists: Josiah Konecky (Keys) + Jacob Quintinar (Electric Guitar) + Anna Bjornsson (Bass Guitar) + Kevin Lillie (Drums)
Weekend 2 songs and band for every month: BAND NAME Cluster Adobo
SONGS: Faith Hope and Love, Let Go, We will move, Living Hope, Hold my heart
Vocals: Kate Rodebaugh, Ian Escalante, Dana Juat, Skylar Paxton
Instrumentalists: Stephen Chang (Keys) + Jack Stevens (Keys) + Olivia Mock (Acoustic Guitar) + Nathan Kirk (Electric Guitar) + Dominick Peralta (Electric Guitar) + Hudson Trelor (Bass Guitar) + Chester (Drums)
Weekend 3 songs and band for every month: BAND NAME Potted Cluster Band
SONGS: Grace, Not my own, Your love is enough, What a beautiful name, Starlight
Vocals: Lindsey Lau, Sarah Harris, Kyle Diaz, Annie Chung, Tabitha Bradley
Instrumentalists: Cassidy Eilts (Keys) + Caleb and Winston (Keys) + Anna Bjornsson (Acoustic Guitar) + Noah Crouse (Electric Guitar) + Jake Quintinar (Electric Guitar) + Bekah Konecky and Abigail Chung (Bass Guitar) + Wyatt Sutton (Drums)
Weekend 4 songs and band for every month: BAND NAME Its my cluster dude
SONGS: No Longer Slaves, Go, Thank You, Heart of God, Unknown
Vocals: Josie Renick, Grace Barrera, Luke Johnson, Anna Young, Abby Pogue
Instrumentalists: Shayla (Keys) + Aiden Haan (Keys) + JR Tate (Acoustic Guitar) + Dante Deloya (Electric Guitar) + Carson Brase (Electric Guitar) + Jonothon Offhause (Bass Guitar) + Ethan Quintinar (Drums)
HSM Vocal Community: Alicia Long, Andrew Laskey, Anna Bjorrnson, Anna Young, Annie Chung, Catherine Oneil, Dana Juat, Faith McAdams, Grace Barnes, Grace Barrera, Grace Khalili, Hannah Christensen, Holly Buck, Ian Escalate, JR Tate, Jonah Carbonel, Josie Reincke, Kate Rodebaugh, Kyle Diaz, Kyra Donovan, Lindsey Lau, Luke Johnson, Maddy Willford, Mandy Hansen, Michelle Luna, Paityn Bowen, Rosie Chang, Sam Santiago, Sarah Harris, Skylar Paxton, Tabitha Bradley